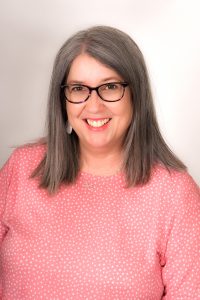 Life before Girton
I have taught in a variety of schools; state and catholic, primary and secondary in New South Wales and Victoria.
Inglewood PS, Quarry Hill PS, White Hills PS, Flora Hill PS, 2000-2007-Literacy, Art and Music Specialist
Swan Hill PrimarySchool;1999- Year 1 Classroom teacher
St Mary's Primary, Swan Hill;1997-Year 5/6 Classroom teacher
Emergency Replacement Teaching;1995-1997
Tooleybuc Central School;1994- Year 1/2 Classroom teacher
Balranald Central School;1991-1993-Year 7-12 Classroom and Distance Education Teacher
EDUCATION AND ACADEMIC QUALIFICATIONS AND AWARDS   
2008       Masters of Education, Latrobe University, Bendigo.
1995       Bachelor of Education (Primary), Charles Sturt University, Wagga Wagga.
1991       Diploma of Teaching (Primary), Bendigo College of Advanced Education.
Higher School Certificate, Wangaratta High School
What do you love about teaching?
Students! Students energise me and I love watching them taking risks and exploring new ideas and concepts. In teaching, no two days are ever the same. I get the most joy watching students when they receive applause at the end of a performance.  The smiles when they exit the stage make everything worthwhile!
The best thing about teaching at Girton is my Drama department.  The teachers are so full of wisdom, creativity, humour and support me constantly.
What do you like best about the subject you teach?
Everybody loves Drama!  The hard sell has already been done before they walk in the door.  I love that we get to move constantly throughout the lesson and there is always some humour happening.  It is the best when you get to watch groups of students working together- the noise level is loud which is just the way I like it!
My favourite classroom activity?
This would have to be something to do with a dance.  I love introducing classes to warm-up Zumba style dances.  Because we don't take ourselves too seriously when we do these dances, everyone feels like they can have a go and just enjoy the movement.
What difference can a good teacher make?
I will always be amazed at the impact I can have on students.  Students will often reminisce about activities (mainly the jolly old Year 8 productions!) or things I have said that I can't really recall but that really impacted them.  I know I have a number of strong memories of my favourite teachers that I cherish so to know that students have that about me is an extremely gratifying experience. A good Drama teacher will ensure that all of their students are able to step out of their comfort zone by ensuring that the classroom is one of safety and support.  That the teacher is very aware of the limitation of students so that they are not 'forced' to do something they don't want.  You have to be able to adapt learning experiences to cater for all.  I want my students to feel empowered; whether it is to say one line in a scene in front of their peers or to single solo in front of 1000 people, I want them to feel proud of everything they do.
Other hats?
I am an avid sports lover and I was MIC of Hockey for many years.  I love my Western Bulldogs and can often be found at local or VFL footy during winter. If I am not a sports ground, art gallery or theatre, you may find me in a good bookshop or a winery!