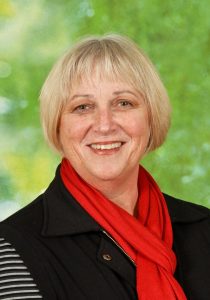 Life before Girton
After completing my secondary schooling at Horsham High School, I undertook my Bachelor of Education (Language and Literature) at Rusden State College. This led me to my first teaching position at FCJ College in Benalla. I also had work at Galen College, Wangaratta and St Mary's College in Bendigo. Some years, a marriage and two children later, we moved to Bendigo and I enjoyed short-term appointments at East Loddon P-12 College and Catholic College before commencing at Girton in 1996.
Having found a school that is rich in opportunities and challenges for both students and staff, my tenure here has been very fulfilling. I have seen the introduction of many new areas of study and am currently on the team to introduce the RULER Emotional Intelligence Program into the Senior School.
What I Love about Teaching
Teaching brings me into daily contact with young people and I have never tired of this. Sharing with them my love of language and literature allows me to spend my days doing what I like best! This has always been the case and I expect it will continue until my teaching days are over.
Teaching at Girton has been good for me on many levels. I have enjoyed being part of a professional staff that is supportive and stimulating. We welcome new content and experiment with new teaching methodologies. The students accept what is presented to them, knowing that good learning is both enjoyable in the moment and necessary for a successful future – whatever that might be.
What do you like best about the subject you teach?
Teaching English is the best! It is the means by which we communicate our own thoughts and the mechanism we use each day to establish meaningful relationships with others. English allows us to look at writing theory and experiment with writing style. English teaches analysis and encourages critical thinking. The importance of English to the lives of our young people extends far beyond the classroom.
My favourite classroom activity
Poetry writing is an activity where students often experience the thrill of success that comes from having expressed unique ideas in a more concentrated form. They often sense a rush of excitement when clear images are created and the reader of that poem shows obvious enjoyment when reading it. Poetry, in its many forms, often allows students to express ideas, feelings or situations that can otherwise be difficult to communicate.
What difference can good teaching make?
Students in my classes show their own success through a willingness to accept challenges and share ideas. They express ideas carefully (in speech or writing) and grow in confidence in their own ability. With increasing levels of emotional intelligence, students can examine their own emotional situation and use this to enhance their learning and their relationships with others. My students benefit from a climate where personal growth is valued and academic successes are recorded.
Other Hats
I have been involved in many co-curricular activities at Girton. Currently I am facilitating a wonderful partnership with The Smith Family. The student2student Mentor Program allows students in Years 8 and 9 to form a partnership with a primary school-aged student in Bendigo. Courtesy of twice-weekly phone calls, our students read with the young students with the aim to help them improve their reading ability. This is a structured program and our students gain much from this experience.
I am also MiC of Public Speaking Where students from Years 7 to 12 join this club to develop their public speaking skills …and often to overcome their fears!
I am also a Year 9 Jenkin House Tutor and an accredited RULER trainer.
Outside school I enjoy walking in the bush near where we live, finding time to read and spending time with family.